EC is going to be a big brother! Thats right... I'M PREGNANT!!!
I'm going to have fun with this pregnancy. Come and join me for some fun events. Through these next 9 months I will be featuring maternity items that I love!
Grab the button and enjoy the giveaways!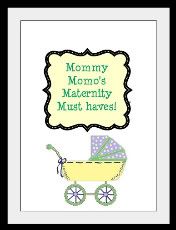 If you are a company that would like to feature your item please contact me

(mommy-momo@live.com)




Also once we find out the gender of the babes stay tuned for a baby shower! Oh my... I can't believe it! We're BEYOND excited!!!